Why Choose SOHPRO
We value relationships and provide reliable repair and services at a price you can afford.
About Us
SOHPRO Computer Management was established in 1999 and is a family run business out of Upstate New York. We specialize in fast, friendly and reliable computer repair and services. Our family is grateful for the relationships we've built and vow to continue providing honest affordable services to you, your business and family. No repair or service is too small or too big, so please don't hesitate to contact us for all of your computer needs.
Contact Us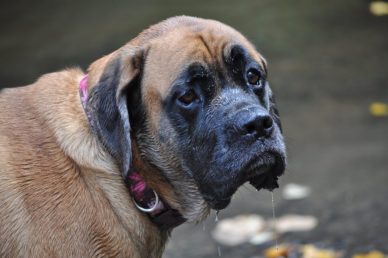 Our Services
We offer affordable, honest service, installation and repairs for all of your computer, mobile or home automation needs. Whether you need a cracked laptop screen replaced or a new printer installed at your home or office, we are dedicated to your satisfaction.
From home automation to WiFi configuration, SOHPRO Computer Management is experienced and trusted.
Before heading into a Big Box store to drop off your laptop or computer, give us a call. Our service can be done in your home or office and consultations are always FREE.
What Our Customers are Saying?
Here are a few testimonials from of our customers. We are always happy to share their opinion and experience.
David is our go-to-guy for all of our computer needs. His calm demeanor always takes the stress out of having to learn something new. On numerous occasions, David would make a follow up call just to check-in or see if we had any additional questions. We truly appreciate this level of service and highly recommend him.
I was referred to SOHPRO Computer Management through my schools IT department when my MacBook wouldn't boot anymore. Within an hour of calling, David came to my school to pick up my MacBook and later that evening had it fixed and returned to me. Thank you for your quick, honest and affordable service.
David, Thank you for your honesty. When I thought I needed a new computer, you advised against it after assessing my needs and existing hardware. After your service, my old computer is running like new out of the box.
David assessed our office needs and quickly got us moved into the 21 century. Thank you for spending the time getting to know us all and tailor an office solution that work for us as a whole. Your attention to detail and continued support made our transition quick and painless.
Fast. Inexpensive. With finals coming up I was completely desperate. I am forever grateful for the quick turnaround. Thank you! Thank you! Thank you!
All Models
Repair & Services
Life without our mobile devices, laptops and computers is just unimaginable! So when failure strikes or these devices just aren't working they the way they used to, you can trust SOHPRO Computer Management and our certified experts to quickly get you back up and running. Because all assessments are FREE of charge, you have nothing to lose. Reach out to us and let us know how we can assist you.